Dit is de website van KittyCare.nl, verzorging voor uw kater of poes wanneer u afwezig bent.
Hieronder vindt u meer informatie over KittyCare kattenverzorging / kattenoppas in Amsterdam.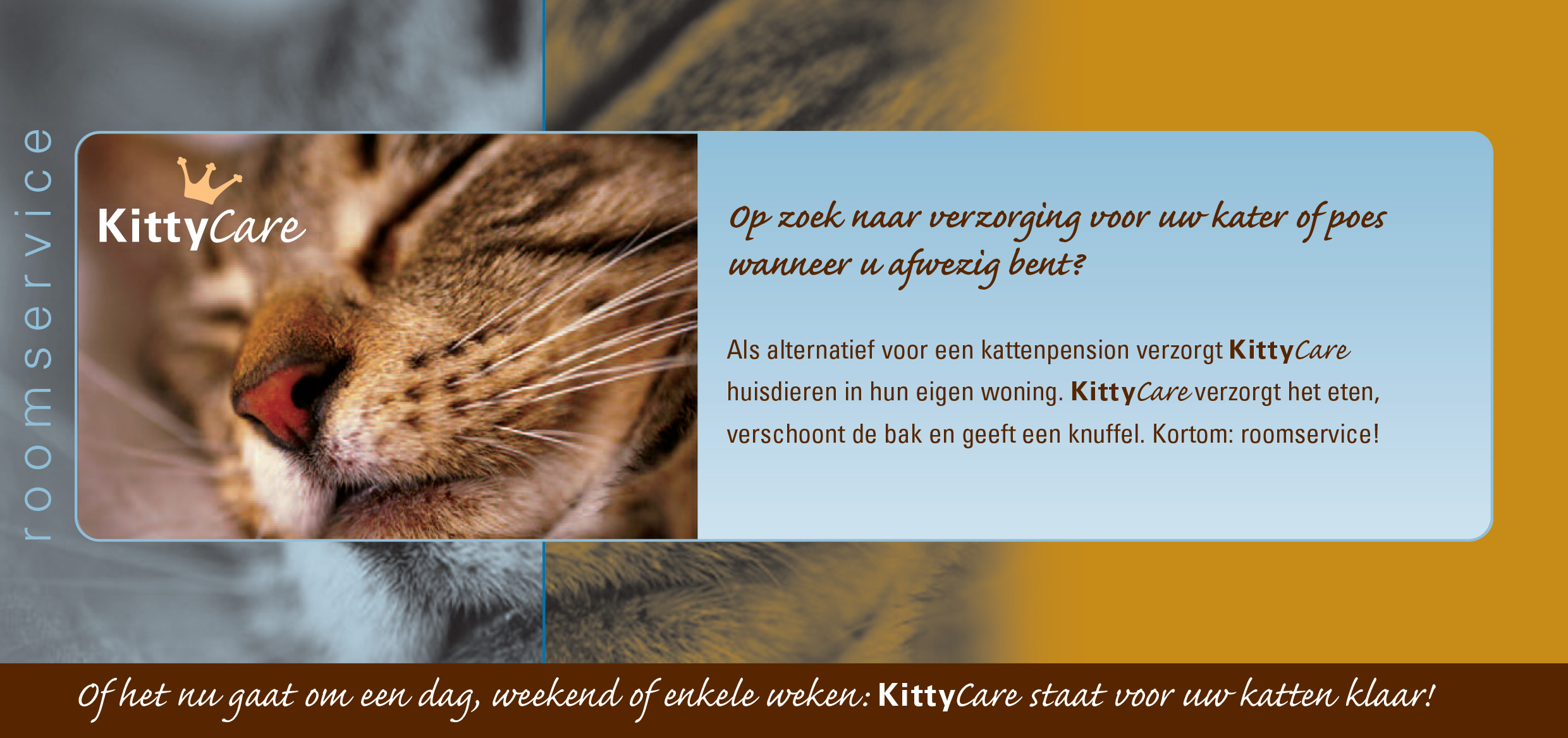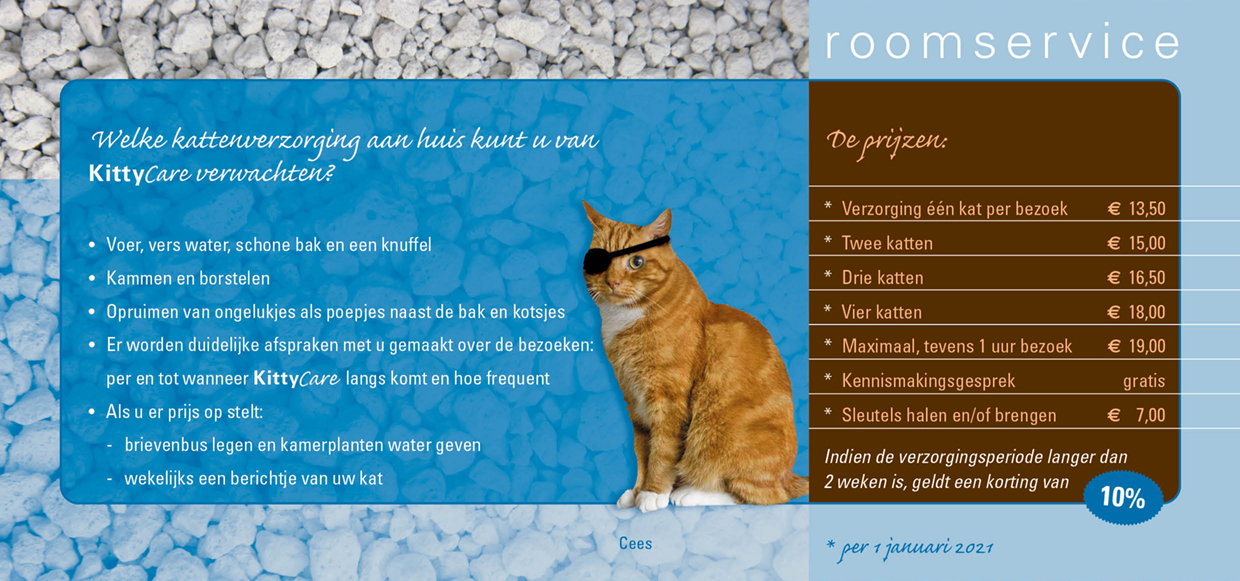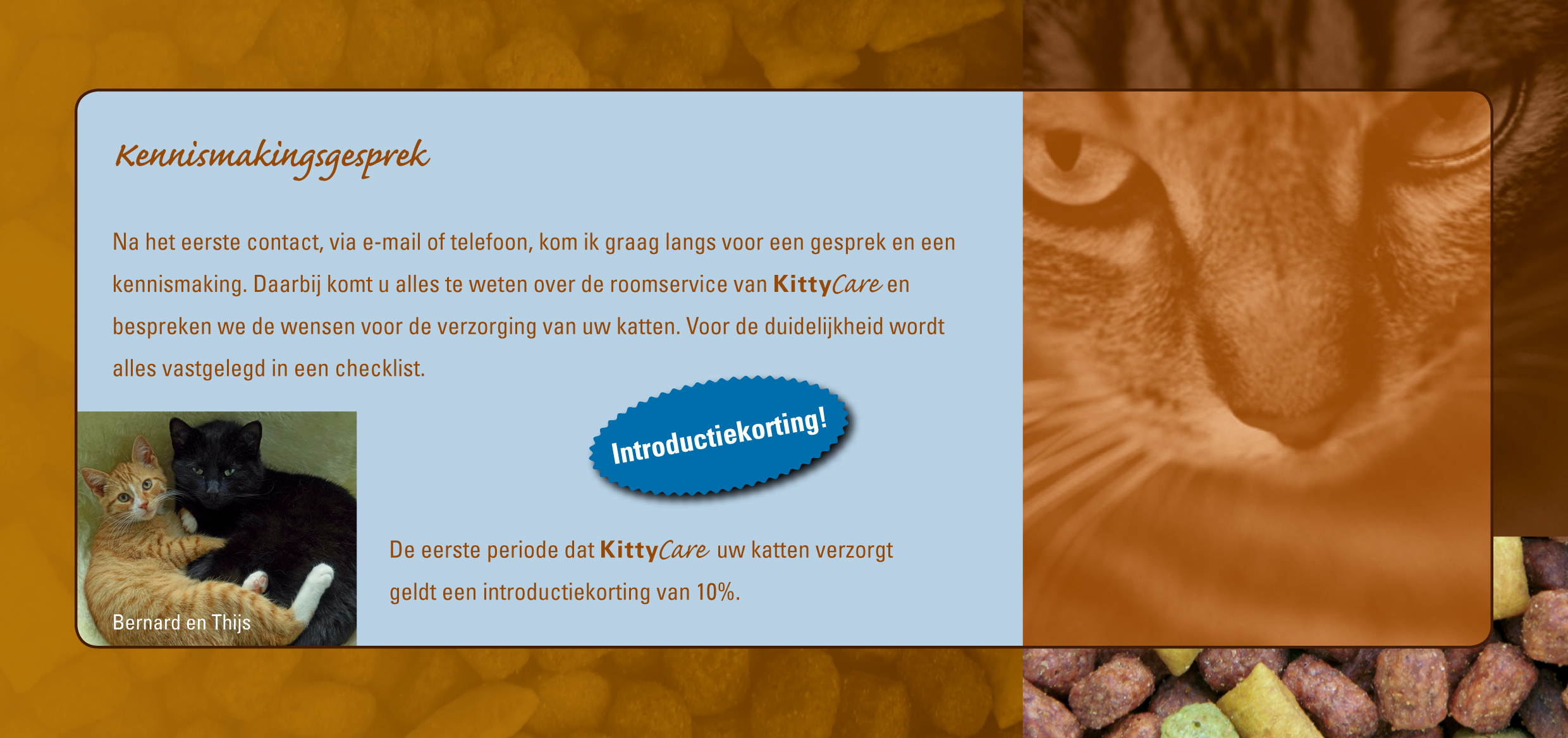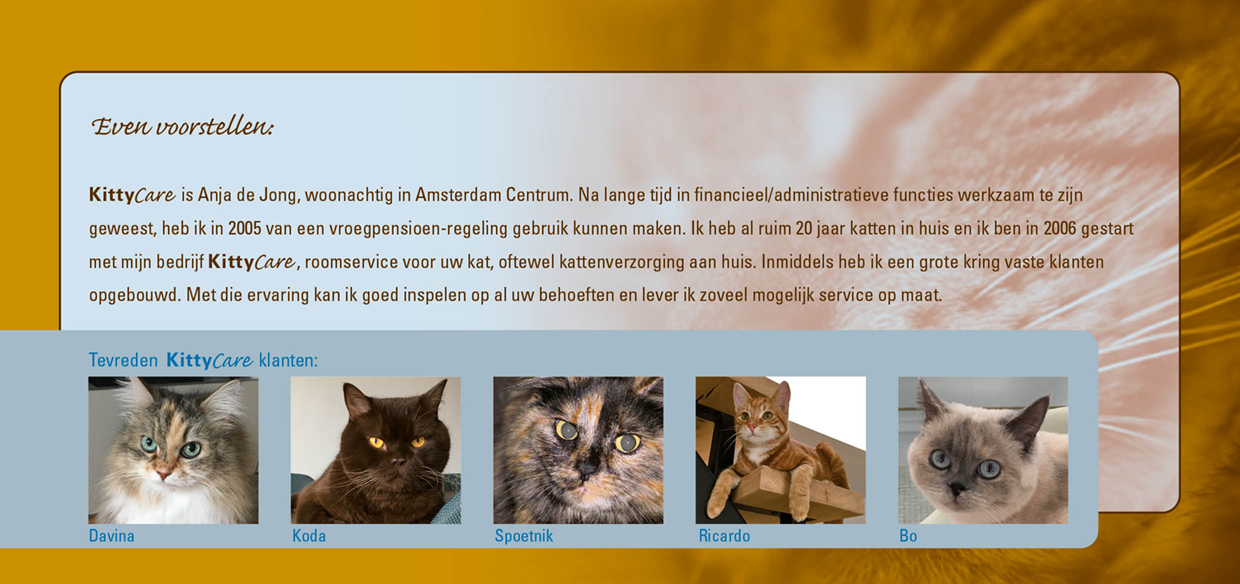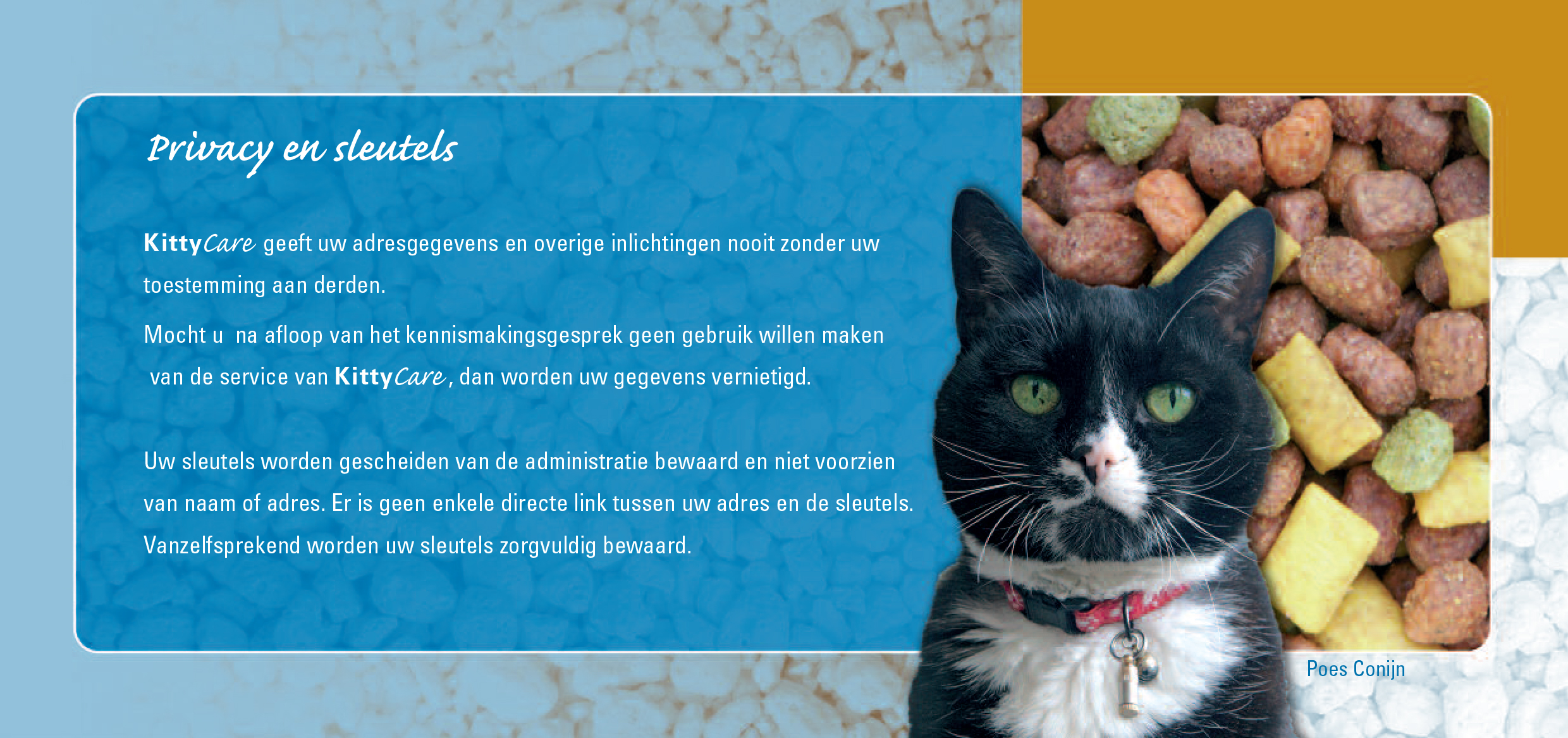 KittyCare is niet beschikbaar in 2021:


van 18 tot en met 21 november, en
van 12 tot en met 19 december.



KittyCare is not available in 2021:


November 18th up to and including November 21st, and
December 12th up to and including December 19th.


telefoon: 06-51787859
of
email: KittyCare@xs4all.nl

Laatste update: 25 oktober 2021